Prefinished hardwood flooring comes with a sealant known as polyurethane. The idea is that the wood is ready to install and needs very little work afterwards. This wood is coated with polyurethane before it arrives at your home, and you won't have to spend time or energy on the sanding and finishing stages of the project.
If you want to finish your prefinished floors, you should contact the manufacturer to find out their recommendations. In general, you should not apply a coat of polyurethane over your prefinished floors, but you can refinish them if you want to. However, you might void any warranty from the manufacturer if you do.
What Is Prefinished Hardwood Flooring?
Prefinished hardwood flooring is still solid wood, but it has been coated with layers of aluminum-oxide infused polyurethane that is cured under UV lights. The end result is a hard, durable finish. It can be installed and walked on right away. There are many different types of wood and finishes, so there is something for everyone. You can also install it yourself, and you won't need to sand and stain it.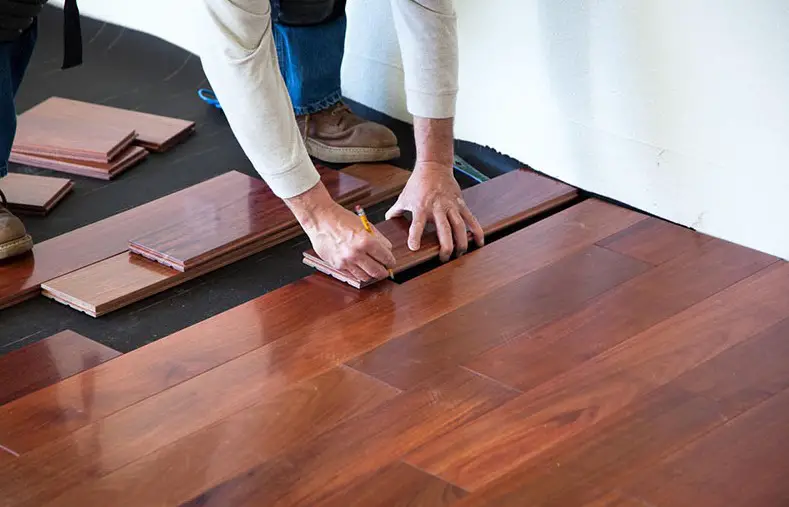 It is a little bit more expensive than unfinished hardwood flooring, but you save some money because you won't have to pay to have it sanded and stained once it is installed. It often comes with a warranty, and you will maintain it the same way that you do any hardwood floor.
Pros and Cons of Prefinished Hardwood Flooring
There are advantages and disadvantages to using prefinished hardwood floors. First, the finish is usually excellent. They often come with a lifetime warranty, and they are durable and can handle the traffic from your family. In addition, you don't have to spend time or money on staining and sealing the floors after they are installed.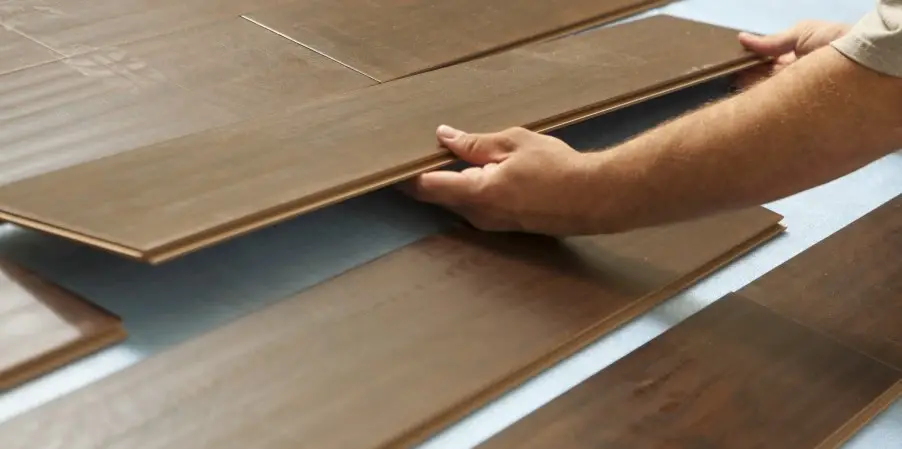 Some people prefer unfinished floors because they have more options for the shade of the stain, and you have to install them last when you are doing a project. You don't want to take any chances of someone dropping something on them and damaging them before the project is finished.
Take a look at the following pros and cons.
Pros:
Is easy to install
Offers durable, long-lasting finish
Can be sanded and refinished later
Cons:
It is more expensive than untreated wood
It doesn't do well in high humidity
You can scratch or dent it
How to Refinish Prefinished Floors
As long as your floors are solid wood and not engineered wood, you can refinish them when you need to. It is similar to refinishing your wood floors that you stained after they were installed. The process is straightforward.
First, you need to remove everything from the room. Open the windows for ventilation. Then, you can sweep the room to prepare it for the job. The next step is sanding. You can use a sander and remove all of the existing finish. Finish sanding, and then it is important to vacuum the floor and wipe it so that it is free of dust and debris.
Now you can stain the floor. This is your opportunity to completely change the look of the room by choosing a different stain color. You can apply the stain with a roller, a brush, or a spray, so do whatever is best for you. You will want to have a clean cloth to wipe up the extra stain as you go. This will help it dry more quickly and more evenly.
Once you finish staining the floors, you can seal them. When you do, you apply a protective coat that will help to protect the wood and keep it looking great. The sealant is usually polyurethane, and it is quite toxic. You need to make sure that the room is ventilated and wear protective gloves, use eye protection, and even consider using a mask. You will apply several coats and sand between them.
Can You Polyurethane Over Prefinished Hardwood Floors?
The first thing to do is to know what kind of floor you have. If your floor is prefinished without being sealed, you can apply a polyurethane coat after it is installed. You normally apply two coats and you may want to apply more in a room that gets a lot of activity.
If your prefinished floors are already sealed, you can apply additional layers of polyurethane. However, you need to gently sand the floors and clean them each time you apply a coat.
Features of Prefinished Floors
There are several features that come with most prefinished floors. They are convenient because they come with the stain on them. This saves time when you are installing them because you don't have to stain them or apply the polyurethane coat.
Most prefinished floors have beveled edges. This helps to prevent chipping during the installation, and it hides any unevenness that you would sand if they were untreated. You won't sand them, so the beveled edges help a lot.
Most prefinished flooring comes in strips that are up to three inches wide. If you choose narrow boards, they are usually less expensive and they are less sensitive to humidity changes. They also come in different thicknesses. The thicker planks are more expensive, but they also last longer.
You should also consider the grade of the wood. The mill will grade it based on any imperfections, including the color variations and the length of the boards. If you buy longer boards, they are more expensive. You can also look at the grain in the wood. It is how the rings in the wood are seen. When the boards have a cleaner look, they are more expensive.
Final Words
You can polyurethane prefinished floors if you need to, but you need to check with the manufacturer. These floors often come with a lifetime warranty, and refinishing them can void it. If they have been stained and sealed, you shouldn't need to apply polyurethane, but you can add a coat after you install them. They come in a lot of different colors and shades, and they look great once they are installed.