Acacia hardwood flooring has gained popularity across the world in the recent years.
Homeowners and interior designers are falling for this traditional hardwood due to its uniquely dramatic appearance.
The wide-open and elaborate grain pattern combined with distinctive knots and colors creates a unique beauty and style. Learn more on its pros, cons, care, and costs.
Is Acacia Wood Good for Floors?
Acacia, also known as the thorn tree, is native to Australia, Africa, South America, and the tropical parts of Asia.
Featured at 2300 on the JANKA scale, acacia is harder than most popular hardwood species such as white oak (1360), red oak (1290), and 90% harder than carbonized bamboo flooring, making it one of the most durable hardwood floors on the market.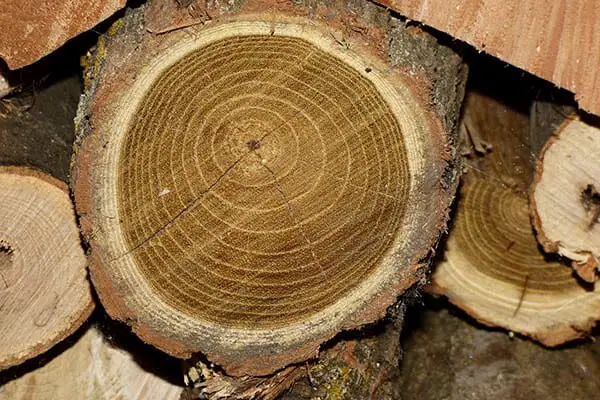 Acacia wood wears well, and thus is a very durable flooring material. With proper care, solid acacia hardwood flooring will last 50-100 years depending on its thickness.
Solid acacia wood flooring can be sanded and refinished multiple times to make it look new again every time.
The hardness of acacia makes it less susceptible to dents, gouges, scratches and other damage. It is a great choice for families with pets, active kids, and areas where heavy furniture are used. Acacia is popular in both commercial and residential settings.
Because of its durability, acacia wood is the right option for people looking for a lasting flooring solution. The high variation in grain and knot pattern also makes it a versatile match for most interior furnishings and decorations.
Like most hardwood flooring, acacia flooring boards are produced in three options. Solid acacia flooring is a 3/4" thick plank with a width range of 3" to 5".
Engineered acacia flooring is commonly available in 3/8"and 1/2 thickness with a width ranging from 3" to 5". Standard and hand scraped options are available.
Laminate acacia flooring features a photographic layer of acacia wood attached to a composite board and covered with a protective plastic layer.
The thickness of planks varies from 1/4" to 9/16". Plank width and length also varies. Do note that laminate acacia flooring cannot be sanded and refinished.
Acacia Hardwood Flooring Pros
The following are advantages of acacia hardwood flooring over other species:
Extremely durable
Acacia is naturally harder than most popular hardwood species such as oak, hickory, and hard maple.
Acacia hardwood flooring is likely to offer many years of trusted wear and tear before it needs to be refinished or replaced.
The hardness of acacia also makes it less susceptible to dents and scratches.
Resistant to moisture and mold
Acacia produces natural wax that protects the wood from moisture and mold. Hardwood flooring problems like warping, swelling, and stains are not common with acacia.
It can therefore be installed above and at grade or below grade with its engineered version.
Distinctively stylish
Acacia offers color variety and a distinctive beauty not common in other hardwood species.
It has unique grain patterns which combine with a range of colors, from golden tans to dark or light shades of brown.
Acacia hardwood flooring is thus a valuable choice for a rich, rustic ambience.
Easy to maintain
Since acacia flooring does not trap dust, allergens, and mold, maintenance is a simple task that involves sweeping with a soft broom and dump-mopping using a recommended hardwood floor cleaner.
Sanding and refinishing is only necessary after many years.
Eco-friendly
Acacia grows faster than other hardwood species, which may take many years to grow. Growing and harvesting acacia is environmentally sustainable.
The wood is also recyclable and reusable. Overall, it's an especially viable  flooring choice if you have environmental concerns at heart.
Varieties of options
Acacia offers numerous choices of colors, plank types, sizes and installation options. The flooring is usually produced in solid, engineered, and laminate varieties, as described above.
Distinctive grains patterns and textures combined with wide varieties of colors offer an excellent choice for interior designers.
Different installation options are also available: You will find boards milled for nailing, gluing, and floating.
For a more nuanced appearance, you will also find hand scraped and hand carved finishes.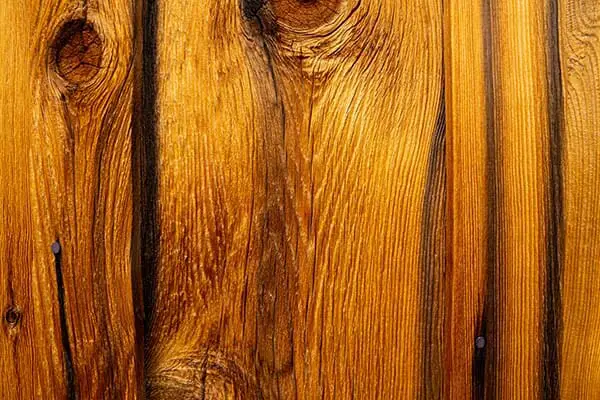 Acacia Hardwood Flooring Cons
Acacia flooring comes with the following disadvantages:
Limited plank length
Acacia shrubs are usually short, so it is not possible to obtain any long plank. The length of acacia planks usually range from one to four feet.
This is a disadvantage to interior designers or people who want to work with long planks.
Possibility of defects
Knots and variations in colors may not be aesthetically appreciated by some. If you prefer a more standard wood, acacia may not be your choice.
It is common to find defects in acacia wood due to the limited growth of the shrubs.
Buckling or warping
Although stable, acacia can buckle when not properly kiln dried or when subjected to humid conditions.
This can be avoided by acclimating the wood and by maintaining recommended humidity levels in your home.
Acacia Wood Flooring Cost
Although more expensive than some other flooring options, acacia is less costly than many exotic hardwood species.
The following are cost estimates for purchasing and installing acacia hardwood flooring:
Solid acacia hardwood flooring purchase cost ranges from $3 to $8 per square foot and almost the same range for installation.
Engineered acacia wood flooring costs ranges from $2.60 to $8 per square foot for purchase, and comes with a similar price range for installation.
Acacia laminate wood flooring runs from approximately $0.80 to $3.50 a square foot with installation ranging from $1.50 to $3.
The above costs may vary depending on factors such as the style of the wood, your location, and availability of the wood.
How Do You Care for Acacia Wood Floors?
Like any other hardwood flooring, acacia requires good care and maintenance to look its best and last long.
Regular cleaning is important to remove dust, dirt, debris, and stains. Liquid spills should be wiped off immediately before they stick or penetrate the wood.
Although resistant to moisture, acacia should be protected from water and other liquids by a proper finish. Water should not be left standing on the surface for long to prevent warping or swelling.
Scratches and dents should be sanded and refinished to keep protecting the underlying wood.
Doormats at the entrance to a home are vital as they prevent soil and moisture from being carried onto the floor.
Placing rugs in high traffic areas also helps in reducing wear and tear, as well as scratching and fading of the acacia wood flooring.
Sanding and refinishing after 5 to 10 years is helpful in restoring the finish, appearance, and life of any hardwood floor, including acacia.
Acacia wood flooring can last up to a century with good care and maintenance.