Hardwood and laminate floors are great ways of decorating your home. However, these floors can be damaged easily.
This is especially true when you are moving furniture, whether that be intentionally rearranging your room or accidentally moving furniture when you use it. This can cause scratches, which look bad and are difficult to remove.
If these scratches are deep and numerous, you may even have to pay to get your floor fixed or replaced.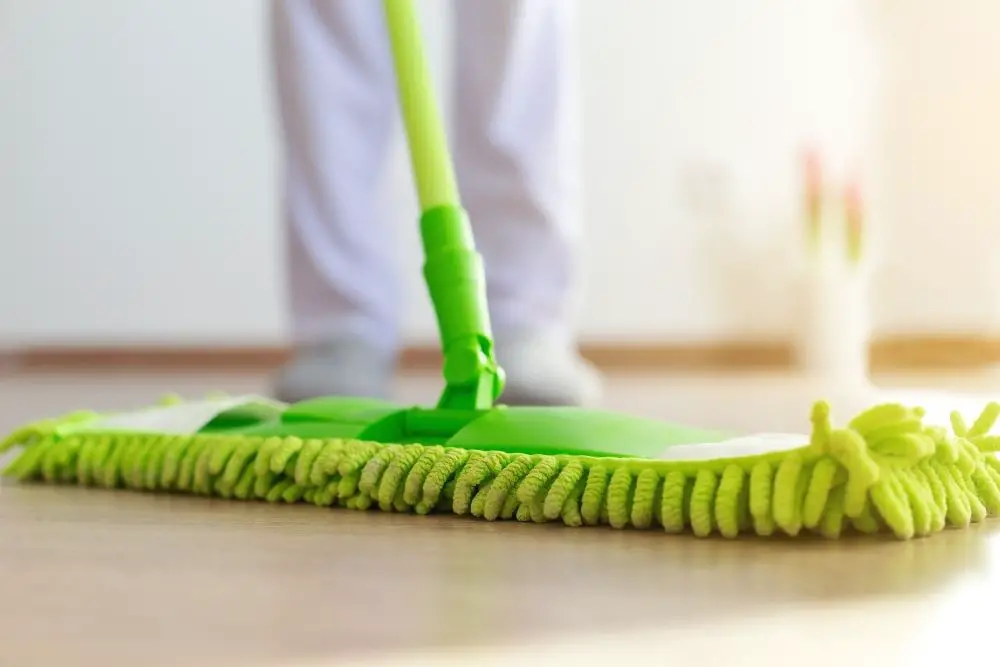 To stop your furniture from damaging your floors, you can use felt pads. These can easily be applied to your furniture, including sofas and tables. Felt pads will protect your floors.
There are a variety of different felt furniture pads available on the market, though they come in a wide range of shapes, sizes, and colors. To help you find the best furniture pads for you, we have created a list of the best products out there.
Our Top Pick
X-Protector 133 Felt Furniture Pads
Easy to put
Durable
No scratches and no noise when moving furniture
Suitable for any home furniture
Diversity of sizes
Top 5 Felt Furniture Pads
Firstly, these pads from X-Protector are excellent for defending your floors. This company offers 133 pads in one sale, giving you lots of options to choose from. This flexible item comes in a number of various sizes.
Pros
133 pieces – coming in a variety of shapes and sizes, there are 133 different pads included in this package. This product is not only value for money, but it will give you lots of options to choose from. This means you will be able to find a felt pad for most of your furniture items.
Brown and beige colors – these natural colored felt furniture pads come in natural colors, namely brown and beige. Beige should be used for lighter items of furniture while the brown pads will be better suited to dark furniture. These will fit into most living and dining rooms. This makes them very versatile.
Different sizes and shapes – X-Protector offers a wide variety of furniture pads. They come in circles, squares, and rectangles. As a result, they can fit lots of different furniture legs.
Simple to apply – when securing your furniture, the last thing you want is a long and complicated application method. All you need to do is clean the leg or base of your furniture, peel the pad, and then stick it to the leg by applying a little pressure.
Durable – strong adhesive will mean these pads are long-lasting.
Cons
Quite thin – these pads are fairly thin, meaning they may not be the optimal product to support heavier pieces of furniture.
[su_button url="https://www.amazon.com/dp/B01D93Z9ZA?tag=woodfloorscleaner-20″ background="#F69821″ size="10″ center="yes" radius="0″ rel="nofollow" target="_blank"]Check Latest Price[/su_button]
If you are concerned about damaging your beautiful floors, feel free to invest in these amazing furniture pads. Constructed from high-quality felt, these durable pads are also eco-friendly. They can be altered to fit your requirements, meaning they will be of value to most customers.
Pros
Different color options – BAIPOK has furniture pad packages available in different colors. You can either get black, beige, or brown pads. However, if you want to mix things up a bit, you can get a pack that is a mixture of brown and beige or another that is a combination of black and beige.
Eco-friendly material – this felt is not only of superb quality, but it is also eco-friendly. In addition, it does not contain any harmful substances. If this is a feature that you are keen to see in your furniture pads, these bundles will be right up your alley.
Customizable – getting a pad that is too small or just not the right size for your furniture is irritating and can be a waste of your precious money. To prevent this from being a problem, these pads from BAIPOK can easily be cut into smaller sizes to suit your needs. Simply cut them using a pair of scissors.
A range of uses – these pads can be used to protect your floors or surfaces from cupboards, chairs, sofas, beds, or electrical equipment.
Cons
Limited sizes – compared to other items in this list, these BAIPOK pads are not the most versatile. They only come in one size and shape, namely a rectangle in the size 8 x 6 x 0.2 Inches. If you are looking for smaller furniture pads, these products might not be the ones for you. Thankfully, these pads can be cut and adapted, as mentioned above.
[su_button url="https://www.amazon.com/dp/B0856YHJ8Q?tag=woodfloorscleaner-20″ background="#F69821″ size="10″ center="yes" radius="0″ rel="nofollow" target="_blank"]Check Latest Price[/su_button]
Thirdly, these Yelanon furniture pads are yet another amazing choice for defending your floors. Like other products on the market, they come in a variety of different colors. What sets these pads apart is their incredible quantity. At a whopping 261 pieces, this pack will be great for those with large houses.
Pros
Massive variety pack – if you are looking for a large number of furniture pads, Yelanon has the solution for you. This large pack features 261 different pads, which come in 10 different sizes. If you are looking for both versatility and quantity, this may be the answer.
Extra-strong stick – designed to be extra strong, this adhesive will cause the self-stick pads to stay attached to your furniture for a long while.
High-density felt – these pads will stay in place, meaning that you do not have to stress about your floor accidentally being damaged. This will also limit the number of times these pads will need to be replaced.
No equipment is needed for application – if you are looking for a straightforward and speedy method of application, these pads will be just for you.
[su_button url="https://www.amazon.com/dp/B08RBGDS1T?tag=woodfloorscleaner-20″ background="#F69821″ size="10″ center="yes" radius="0″ rel="nofollow" target="_blank"]Check Latest Price[/su_button]
A second product from X-Protector has been included in this list. Though they are furniture pads made of felt like the previous item from the company, these pads differ from the others in that they are applied via nails.
Their benefits include the fact that these pads can be used for different types of flooring. Furthermore, they have been constructed from thick felt.
Pros
Ideal for wooden furniture legs – if you are looking to move your wooden furniture, such as desks, cabinets, or beds, these will be a magnificent option for you.
Long-lasting – designed to be heavy-duty, these pads will last for a long length of time. Because of this, you do not need to be concerned about continuously replacing your furniture pads.
Thick felt – this high-quality and strong felt is ⅙ inch thick, giving your floor plenty of protection.
Easy application – after cleaning the surface, you simply tap the nail into place using a hammer. This is relatively simple and requires little equipment.
Cons
The application method is not for all customers – some people will not like having to nail these pads into their furniture. You could also argue that it is less safe since it involves the use of a hammer. In addition, this application method also means that these pads are less versatile. While they are optimal for wooden furniture, they are not the best for other types.
[su_button url="https://www.amazon.com/dp/B089QNJC5Z?tag=woodfloorscleaner-20″ background="#F69821″ size="10″ center="yes" radius="0″ rel="nofollow" target="_blank"]Check Latest Price[/su_button]
Lastly, these pads from SERIC look a little different from the others on this list. Unlike their competitors, they feature a unique hexagonal shape. This shape looks great and will benefit your floors. They come in a range of different sizes and you can choose whether you want 96 or 24 pads.
Pros
Hexagon-shaped – these pads are uniquely designed, meaning that they will better fit the shapes of your various furniture items.
Strong self-adhesive backing – easy to apply, this backing is super convenient. Not only that, but its strength means it will stick to your furniture for a long time.
Noiseless – one of the main benefits of a furniture pad is that it will cushion your floors. However, furniture can still make an unpleasant noise when it is moved across floors. Thankfully, these SERIC pads reduce noise.
4 sizes available – these pads can be bought in a variety of sizes, namely ¾, 1, 1 ⅝, or 2 inches. Consequently, this will enable you to find a pad that is the correct size for your furniture.
Cons
Limited colors – only available in the colors beige and brown, these pads offer less choice to customers. If you desire a wider array of colors, the SERIC furniture pads may not be the greatest choice for you.
Expensive – though still a somewhat affordable product, these units are less value for money than other pads. They are around the same price as some of the larger bundles, despite offering fewer pads. Therefore, they may not be the best option for those shopping on a limited budget.
[su_button url="https://www.amazon.com/dp/B09FT5LV42?tag=woodfloorscleaner-20″ background="#F69821″ size="10″ center="yes" radius="0″ rel="nofollow" target="_blank"]Check Latest Price[/su_button]
Buyer's Guide
After reading through this list of the best felt furniture pads, you will likely believe that you are in an optimal position to begin looking for methods of protecting your floors. After all, this list will show you five wonderful products.
In addition, you will now have a better understanding of the pros and cons that you can observe while you are shopping.
On the other hand, shopping for felt furniture pads is infinitely more complex than it first appears. This is because there are many separate factors that you will need to consider if you are to find the ideal felt pads for you.
To help you improve your shopping experience, we have listed the main considerations that you will need to seriously think about. We urge you to read through these factors below:
Size And Shape
As you can observe from this list, felt furniture pads can be purchased in many different shapes, including rectangles, squares, and circles.
The reason for this is that they need to match several different pieces of equipment, such as sofas, chairs, tables, draws, and some electrical appliances. Other shapes can be found though they are less common, such as the hexagon pads.
If you are looking for a more specific space, you may be better off investing in a furniture pad that can be cut to fit whatever shape you need. For example, the BAIPOK pads can be cut to fit your needs.
They will also be available in a variety of sizes. These may be too big or small for whatever furniture you want to protect. Pads that are too big will look really obvious and could even be a trip hazard.
To stop this problem from arising, you should research the measurements of a pad before buying them. This information should be included in the product description.
Color
When protecting your furniture, you will not want to use pads that will class with the decor or style of your home. Otherwise, they will look really out of place.
Fortunately, lots of brands come in quite neutral colors that can be matched to most rooms, such as beige, black, brown, or grey. These colors will satisfy most customers. Lighter colors will complement lighter rooms and furniture, while darker ones will suit darker decors.
Brands that offer fewer color options will be less versatile. If you are someone who has a particularly specific style, these colors might not suit you. Because of this, you might need to look harder to find a color that suits your needs.
Ease Of Application
Protecting your furniture should not be a long or strenuous endeavor. In fact, it should be simple. Sadly, some pads will be easier to stick to your furniture than others. Most will only take a few simple steps to apply. These steps should be listed in a product's description.
If this application seems hard, it is not recommended that you buy these pads. By and large, you will simply need to push a pad into a surface that has already been cleaned.
A lot of pads out there will merely need to be stuck onto your various forms of furniture. However, some will be more elaborate than others.
For instance, the second X-Protector product will need to be applied via a nail. Some people may be put off by this method since it will require equipment and may be less safe. If so, it is recommended that you limit yourself to adhesive pads.
Strength
Pads that are designed to be durable and are made from strong materials will be longer-lasting. As a consequence, you will not need to rebuy them constantly. Having to replace furniture pads often will add to the price and hassle.
If you are wary of this happening, it is advised that you invest in strong pads that are made from high-quality felt. This will be especially important if you are putting pads under a heavy piece of furniture, such as a bed, sofa, or table.
Quantity
Some customers will only need a few pads for their furniture. On the other hand, if you have a lot of furniture that you want to protect, you will need a lot of pads. As a result, bundles that offer fewer pads will not be suitable for you.
If this is the case, you should instead invest in a bundle with a high quantity of pads. If you are unsure about this, you can count the number of legs on the furniture that you want to protect. This will give you an idea of the number of furniture pads you will need to purchase.
In the instance that you are looking for a massive amount of pads, the Yelanon product will be advised for you.
Quality Of Adhesive
Pads that feature a low-quality adhesive will not be long-lasting. Instead, they are prone to breaking and will not stick to your furniture. Therefore, it is important to look into the quality of an adhesive. This can be done by looking online and reading through customer reviews. This feedback will often be honest and will tell you whether other customers found the adhesive of a product to be satisfactory.
Frequently Asked Questions
Why Are My Furniture Pads Not Staying On?
Most felt pads are made to stick to your furniture for a good amount of time. However, they are prone to waning over time. As a result, they may start to no longer be attached to your furniture and will need to be replaced.
However, an alternative reason for this problem occurring is that the pads were not properly installed. Many people will neglect to follow the steps to clean the furniture prior to applying the pad.
A lot of people will assume that their furniture is already clean enough. For most pads to work most effectively, the legs or bases of the furniture need to be thoroughly washed.
Will Felt Pads Stop Furniture From Sliding?
In some cases felt pads will stop furniture from unintentionally sliding. This, however, is not their main function. Instead of outright stopping your furniture from moving, they will lessen the damage caused by this.
Sliding furniture can damage your floors. Thankfully, furniture pads will lessen and prevent this damage.
How Do You Cut A Pad Made Of Felt?
If a felt furniture pad can be customized, such as the BAIPOK product, it will contain instructions for how to properly and safely cut the felt. As a safety warning, it is always recommended that you follow the instructions featured on a product.
Generally, you can cut through most felts with a pair of strong scissors. However, tougher types of felt may need to be cut with a craft knife.
Our Top Pick
X-Protector 133 Felt Furniture Pads
Easy to put
Durable
No scratches and no noise when moving furniture
Suitable for any home furniture
Diversity of sizes