It does not matter if you have a traditional oak floor or hardwood flooring; you need to select the best finish for your entire floor.
Wood stain simply refers to paints used for wood. These stains are primarily solvent-based, with dyes dissolved in the solution. Ideally, it would be best to go for a finish that requires low-maintenance costs, is durable, and gives natural aesthetics to your floor. Urethane floor and oil finishes are your best bet when discussing wood flooring finishes. This article compares polyurethane and oil finishes to help you choose the best wood stain.
Our Pick: Polyurethane Finish
Our pick is the polyurethane wood finish. It is the best for wood flooring and offers a uniform fresh coat. For oil finished floors, it is the more objective choice. Over the years, we have seen polyurethane wood finish steal the spotlight from oiled floors due to its numerous benefits. You do not need excessive damp mopping to keep it looking clean. A uniform fresh coat of urethane adds a durable protective layer to your floor that is resistant to the elements.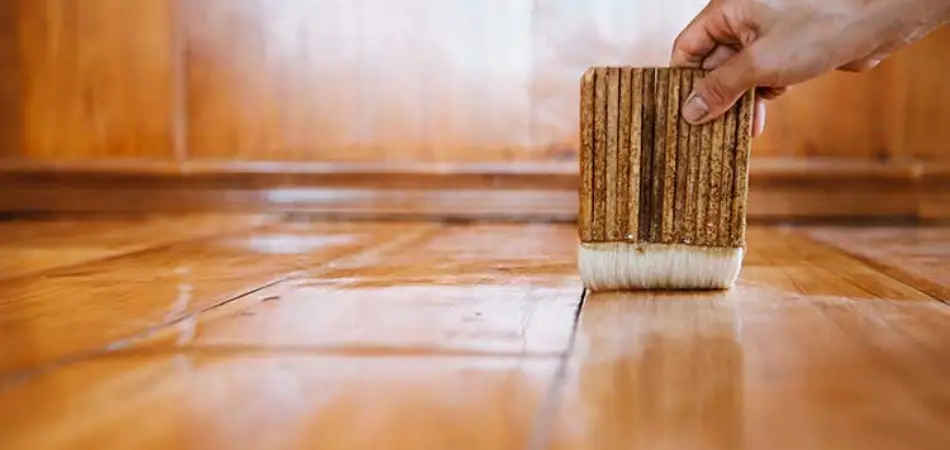 We will provide more details, the pros and cons of this finish type below. That said, let us dive into a detailed discussion of these floor finishes.
About Oiled Floors
Recently, oiled wood floors are becoming as famous as urethane finished floors. It is because many people prefer wood floors with a more natural matte finish. Oil finished floors have a low sheen and tend to enhance the natural beauty of your floor.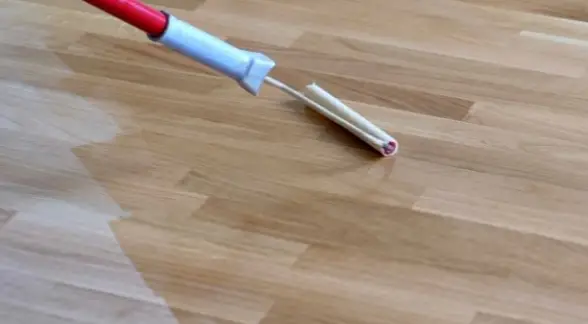 Unlike polyurethane finished wood floors that would require complete removal, oil finished wood floors are easily repaired in the eventuality of damages. Moreover, if you have a lot of engagements taking place in your home, an oil-finished wood floor would be a great choice. You can quickly fix damages done by scratches by simple buffing and blending.
Oil finish adds natural sheen to your wood floor and gives it a richer appearance.
The following are some factors you should know about oil finish:
Features
Gives your wood a more natural matte appearance
Gives off a more natural look
About Polyurethane Finishes
Like oiled floors, the urethane floor finish has also gained popularity because of its durability. They resist damage better than oil floor finishes, and it does not matter if the wood is pre-finished or shop applied. Although this finish lasts longer than the oil finishes, difficulties arise when it is time for recoating.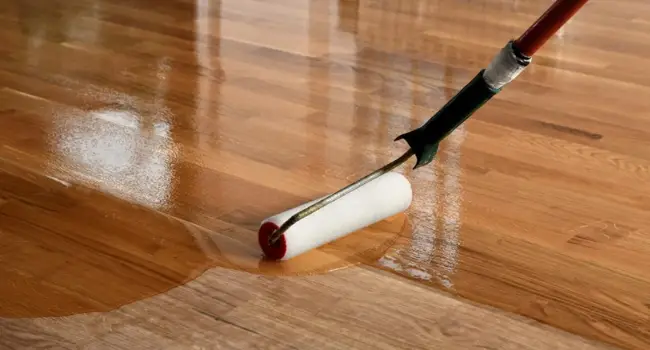 Unlike oil finishes that seep into the wood, a urethane finish is like an extra layer of protection for your wood floor. Moreover, this finish is highly likely to get scratched.
Features:
Urethane finished floors come in three styles: matte, high gloss, and gloss
Urethane finish adds an extra layer to your entire floor
Similarities between Oiled Floors and Urethane Floor
There are four significant similarities oil floors and urethane floors share. Firstly, they both serve as protection against wear and stains. Secondly, they enhance the outlook of your floor. Thirdly, you will have to recoat oil and urethane floors every few years. Finally, both finishes require daily maintenance.
Differences between Oil Finished Floor and Urethane Finish
One noticeable difference between the polyurethane wood floor finish and the oil finish is that polyurethane needs to be dry mopped. You can either do that or opt for vacuuming.
Your urethane floor is prone to contamination if you clean it with a damp mop. Also, these contaminants would present issues in the long run when the time comes for a recoating. On the other hand, you can use a damp mop to clean your oiled floor, and all you need to do is use a soap and water solution for cleaning.
Oil finish seeps into the wood and provides protection and nourishment for your hardwood floor. Unlike oil finish, polyurethane is an extra layer of protection for your wood flooring. Polyurethane finish is likely to get scratched, scuffed, and peeled until you are ready to recoat it.
Conclusion
Although oil-finished floors and polyurethane serve the same primary purpose, they both have their different pros and cons.
Where urethane finished floors are more durable because of their extra layer of protection, the oiled floor has a more catchy look and enhances the appearance of your hardwood flooring. One other factor you should consider is that you would need to completely remove your polyurethane finished wood floors if you want a fresh appearance.