A front porch is often the first impression someone gets of your home. Thus, choosing the right flooring for your porch is important. Many people opt for concrete, stone, or ceramic tiles for their outdoor decks. However, nothing beats the look of classic wood flooring for a porch.
Most people consider wood to be the more traditional choice, but it has come a long way over the past few years. You now have many options available for porches. The choice you make for your porch floors is dependent on the conditions your porch will experience. This article will describe some of the best wood for your porch floors and the factors to consider when choosing one.
The Best Type of Wood to Use for Porch Flooring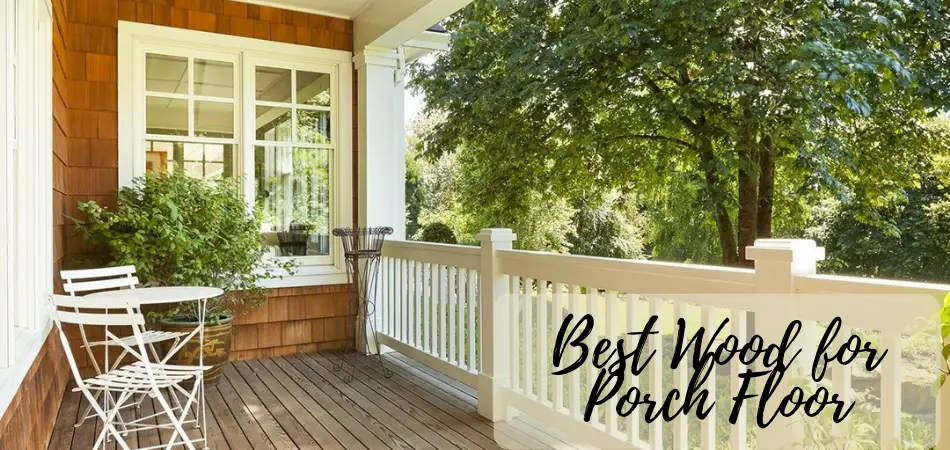 Douglas Fir
Redwood
Southern Yellow Pine
Western Red Cedar
Tropical Hardwoods
The five kinds of wood in the list above are our choice for the best wood for porch floors. Let's take a closer look at each one of them, along with their pros and cons.
1. Douglas Fir
Douglas Fir is known for its durability and is pressure-treated wood. Pressure-treated wood goes into a high-pressure tank that forces preservatives into the wood fibers. Fir is not prone to warping or buckling as it has great elasticity. It has demonstrated resistance to insect infestation and has rot resistance. Untreated fir flooring can last more than a decade. You can extend this to thirty years with the addition of a stain and wood treatment.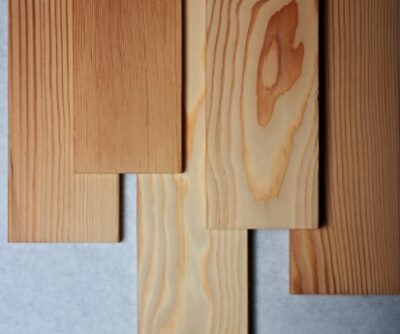 2. Redwood
Redwood is one of the more popular materials for porch flooring because of its natural beauty. Redwood tends to resist shrinking, so it will not warp over time when exposed to the elements. It also has natural insect and rot resistance. Redwood also has an open cellular structure, which holds any finishing well. Another reason why it is a popular choice is that you can allow it to weather naturally to a beautiful driftwood grey color. This is what also makes Redwood decking common.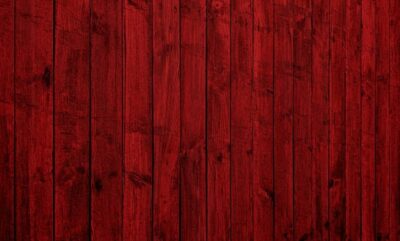 3. Southern Yellow Pine
Southern Yellow Pine is the other pressure-treated wood available on the market. In particular, pressure-treated lumber is a favorite for use in exterior applications like outdoor decks. The cellular structure of Southern Yellow Pine allows preservatives to soak deeply into the wood. However, most people do not like the color of the pressure-treated lumber. You can use a stain to achieve a color of your preference. It is worth noting that different species of Southern Yellow Pine will stain differently.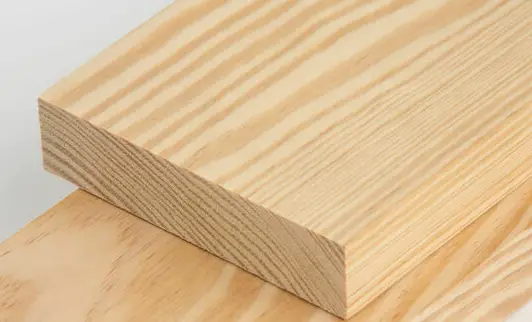 4. Western Red Cedar
Western Red Cedar is a natural beauty. The colors range from light brown tones to reddish-brown. The oil in the natural wood makes it resistant to insects and rot. Thus, there is no real need to treat red cedar unless you are going to place it directly on the ground. The moisture content of cedar adapts to match the surrounding environment.
5. Tropical Hardwoods
Topical Hardwoods consist of many different types of woods. However, Mahogany and Ipe are the most commonly in use for porch flooring and outdoor decks. They are primarily sourced from South and Central America. These woods are expensive, but they have good reason to be. Let's look at each one before discussing its pros and cons.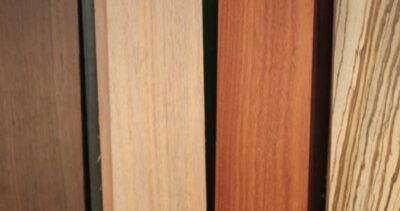 Mahogany Description
Mahogany is a high-density wood known for its strength and resemblance to teak. It has fewer knots than any other wood used for flooring and decking. Mahogany's rot resistance makes it a favorite in high humidity and rainfall areas. It is one of the few kinds of wood that is not available as tongue and groove planks as it swells a lot in wet weather. Also, due to the density of mahogany, it is recommended that you pre-drill holes into the lumber to prevent splintering.
Ipe Description
Ipe – pronounced ee-pay – is toted as the best material for outdoor flooring. This is because that as well as being naturally rot, moisture, and insect resistant, Ipe is fire resistant. It has even been likened to concrete because of it. Ipe is very heavy and is more challenging to work with than other woods. However, this hardiness makes the wood very strong and resistant to splintering or cracking. The colors of Ipe range from olive-brown to almost black.
Buying Guide for Wood Flooring
When building a new porch, you must consider the following factors.
Durability: The wood needs to be durable. You do not want to replace your porch flooring every few years. Factors that affect durability would be the natural properties of the wood, along with any preservatives or treatments added. You also have to consider which wood is best suited for your area.
Maintenance: Some woods require more maintenance than others. Ensure that you check the maintenance requirements and that you will be able to keep up with them.
Affordability: Porch flooring can range significantly in price, and you have to consider what your budget allows. Tropical hardwoods are beautiful but incredibly expensive. Maybe you would be better off going with a cheaper wood choice but adding a stain to mimic a more expensive wood.
FSC Trademark: If you decide on tropical hardwoods, ensure that they have a Forest Stewardship Council (FSC) Trademark. This will ensure that the wood you are buying has been sourced responsibly and not illegally.
Frequently Asked Questions(FAQs)
What Is the Difference between a Deck and a Porch?
A deck is a flat platform attached to a house and usually does not have a roof. A porch is covered and usually attached to the front entrance. You can use the same materials for both, though.
Does It Matter if I Have a Covered Porch or Not?
Yes. As much as most wood flooring is water-resistant, it will be exposed to the elements a lot more if your porch is uncovered. This means that you have to ensure that you have the appropriate flooring to resist getting wet, expanding, and weathering. The treatment you use will also be different.
Conclusion
Porches are a vital part of a home, and you have to make sure that you get them right. The best wood for porch floors is varied so that you can find the best one for your pocket and the conditions where you live. A new porch awaits. All you have to do is make a choice.